Posted by Jordan Reiss on Mar 16th 2014
Almost everyone knows that waking up early on Sunday can be a chore, but it is more than worth it when you arrive at church and see the smiling faces of friends and family. Yet, before that can even occur you're going to need to pick out the right set of clothing for the service. This might be especially difficult for men who already have a hard enough time locating normal clothing due to atypical height, weight, or body shape. Fortunately, a select few companies understand the plight of these men and are proud to provide garments designed for their needs.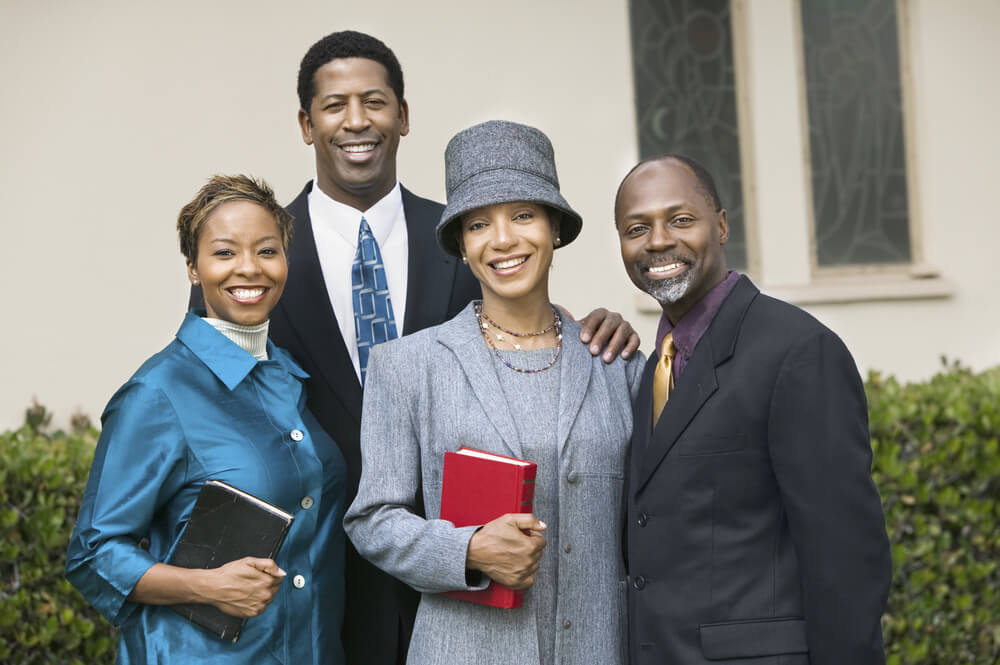 Putting on your finest clothing shouldn't be difficult, so finding the right clothing company should be a priority. Although some houses of worship may have become more accepting of every day clothing, some even going so far as to allow clothing that should be deemed too revealing, to show proper respect we must abide by the biblical decree that what we wear expresses who we are inside. For the taller and larger men of faith, trying to find a suit that doesn't hug too tightly or appear loose and baggy can seem impossible. Nothing would be worse than appearing poorly dressed due to a lack of properly fitted clothes. Some learn to stitch and sew for themselves, but this is a very time consuming task. For those who don't have the time or skill to alter smaller clothing, there may still be hope.
Big and tall suits for men have become more popular in recent years, and they are no longer considered "specialty products" by many sellers. Complete with a color suit jacket and matching slacks, these garments look great with a tasteful tie and their best well shined dress shoes. This refined and welcoming style helps men of above average size expresses the high level of respect they have for themselves and their religion without excess work. Looking fashionable, dignified, and professional shouldn't be regulated by body type, and now it no longer has to be.
If you're still struggling with finding what to wear to worship, your prayers have finally been answered. Big and tall men around the world can rejoice knowing that their Sunday mornings no longer need to be filled with worry, dread, or fear that their clothing will seem unfit for service. That time and energy can be devoted to giving praise with greater zeal, making each morning worth waking up for.