Posted by Jordan Reiss on Mar 3rd 2015
For Christians, Easter is a celebration of Jesus Christ's resurrection. Also, because Easter is a spring holiday, many Christian women and men celebrate the occasion by wearing spring-like colors, dresses, and suits to church. While most may find it easy to pick out their Easter Sunday wardrobe, we realize that many people might be looking for some advice on what to wear (and not to wear)—especially if they want to take a chance and try something new! Therefore, what follows are 3 tips on how to dress for Easter Sunday!
Don't neglect the color black!
While it might seem like wearing black is a big "no-no," for many women on Easter Sunday, we have found that many pastel-colored tops would go perfectly with your favorite (black) pencil skirt! Also, there is no fashion rule that says you cannot wear black at all.In fact, we offer a gorgeous 2 piece church suit that is both white and black, and may prove to be your ideal Easter Sunday suit!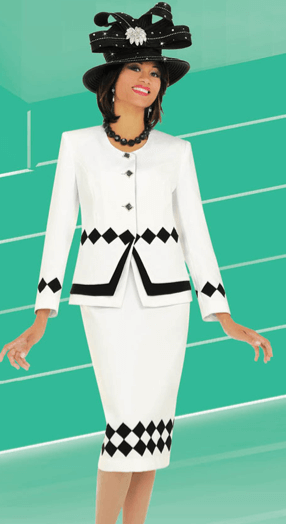 Shy away from obnoxious floral patterns!
Certain flower types have special meanings to Christians. What's more, flowers are given as gifts to most female family members on Easter Sunday. Therefore, it would probably make sense for women to opt for a dress with a floral pattern, right? While this is perfectly alright, adult women should opt out of purchasing a heavily patterned floral dress. Leave these for the younger girls because the dress might appear to be too obnoxious on you, but perfect the energetic 5-year-old!
Do not be afraid to accessorize!
Wearing your favorite jewelry is, of course, a given, but how else can you accessorize? If you have the funds, you can purchase a new purse to go with your Easter wardrobe or even a hat. At Divinity Clergy Wear, many of our dresses come with hats that may prove to be appropriate for your Easter Sunday!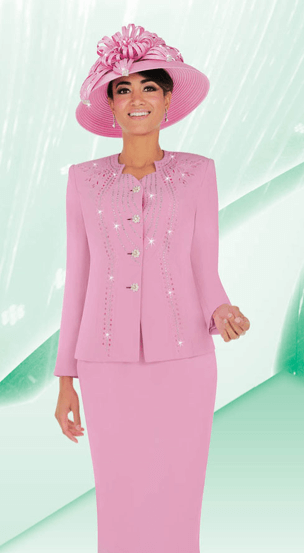 There is no denying that Easter is a fun day to spend with your family. For many, it is also a day in which many people spend it wearing their "Sunday Best."At Divinity Clergy Wear, we specialize in offering clergy robes for women, clergy collar shirts, dress shirts and suits for men, as well as ladies' church suits and dresses. We also have a wide variety of colorful, spring-like and stylish dresses that women can wear for any special occasion—including Easter!
If you would like to see our full inventory, please feel free to browse through our website!