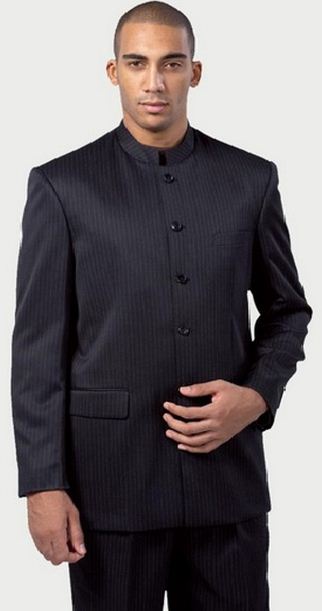 Clergymen have vital roles to play in the church, but if they aren't wearing the right clothes, they can be distracted and uncomfortable, potentially taking them away from assisting their congregation. Some mens church suits can be stifling, poorly made, unfitting, or even just unattractive-- but not ours.
At Divinity Clergy Wear, we have you covered. We offer all people of the clergy the best attire for the right occasions. All of our suits and other clothing items are made to be comfortable, stylish, and breathable for all of our individual clients. Our clergy line is available for purchase in our showroom warehouse in Hamilton, NJ, but also on our website.
You may be wondering, which mens church suits would "suit" me best? We have numerous options for you and all our clergymen, but let's have a look at the top five suits available.
1.The Six-Piece Class A Vestment
Is there anything better than an all-in-one deal? Our six-piece class Avestment may not be the typical suit, but they deserve a spot on this list. They come with six vital pieces, including a black anglican cassock with a matching cincture belt, white surplice with white clerical lace of traditional design, black tippet, a 36-inch black cord, and a 2 x 3 silver cross.
The luxury with this vestment doesn't end there. They all are customizable and made of the highest quality. The sizes of the vestments have a wide range, from medium, which is 36-38, to 8 extra-large, which is 68-70. No matter your size, shape, style, or preference, our vestment will supply you with the comfort and covering you need so you can focus less on your clothes and more on your church.
2.9-Button Banded Collar Clerical Suit
While a vestment is perfect for more special occasions, you need something that is more applicable to other situations. The 9-button banded collar clerical suit is your best option. These top-selling suits come in an assortment of colors, such as black, gray, burgundy, navy, and purple.
This is yet another great suit option because it includes a number of pieces within it. This suit includes a 9-button jacket, a banded collar, pleated pants, shoulder belts, and flap pockets.
Much like our vestments, these suits come in a wide range of sizes from 38 short to 60 long. Therefore, no matter your shape or size, our suits will fit you perfectly. They are all made with the utmost finest craftsmanship, so you can feel comfortable no matter where you are.
3.Perfect-to-Preach-In Cain Clergy Suit
If you are looking for the perfect combination of style and mobility, then this is the clergy suit for you. The Cain clergy suit is finely crafted with breathability and comfort in mind, so preaching in it will be a breeze.
Comfort doesn't always equal tacky or unattractive. Our Cain suits come in a combination of two exciting and unique colors: burgundy and silver. These colors invite a sense of style, but also a sense of class, which is the ideal combination in all mens church suits.
These fine suits come with a clerical-printed 6-button jacket and sleeves, pleated pants, flap pockets, shoulder belts, and even crosses on the sleeve cuffs.
With these fine Cain clergy suits, you can now focus solely on sharing the good Word to your congregation and not on your attire!
4.Joseph Preaching Suit
Yet another comfortable and snazzy suit for your church gathering is right here: the Joseph Preaching Suit. It is quite similar to the Cain Clergy Suit in its offerings, but has a few more color options and even covered-button jackets.
These suits come in black and silver and white and silver. Both options are jacket and pants sets with the aforementioned offerings of the Cain suit except for crosses on the sleeve cuffs.
The Joseph Preaching Suit offers its wearers comfort, flexibility, and ample air flow. Like all of our suits, they have numerous sizes available and are perfect for any and all clergymen no matter the occasion.
5.5-Button Pin-Stripe Banded Collar Suit
This suit combo is a no-nonsense and classy option. This poly-blend suit offers its wearers a 5-button banded collar pin-striped suit with matching pleated pants and a low-profile collar.
The pin-stripe design makes for a sleek look, providing the clergyman with both fashion and elegance. This suit comes in three colors, including black, navy, and khaki. A truly delightful fit for any delightful event.
No matter where you intend on wearing any one of these mens church suits, you will be comfortable and classy with a proper amount or fashion. You will finally be able to preach the Word of God to your followers and not have to worry about how they see you, but only on what they hear from you.