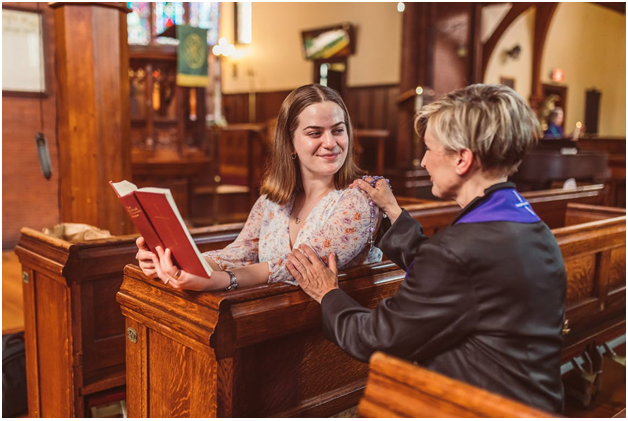 An interesting thing about clergy shirts is that they are often acceptable for all members of the clergy. The same cannot be said of many vestments, the fitness of which is signified by the rank of the wear. Clergy shirts are near-universal.
However, that does not mean that shopping for clergy shirts is a walk in the park. You should still take care to do your due diligence so you can be more assured you'll be happy with the purchase you eventually make.
With that said, we'd like to offer this concise buying guide for clergy shirts for women. Start here and if you have any questions, call us at 877-453-3535 for more information!
1.Establish your reason for buying.
First, you need to figure out what your basic reason is for your search for clergy shirts for women. Is this a clergy shirt you will wear, as an ordained member of your church, for leading your congregation regularly? Or is this something you're only going to get as a supplement to your normal clergy attire.
For example, maybe you are looking for a backup clergy shirt that you can wear when it's too hot for you to don your normal clergy apparel. That's one of the reasons that we sell both long sleeve and short sleeve clergy shirts in a variety of styles and sizes.
If it's just going to be a back up, maybe you only need one shirt or a few, all in the same color to give the appearance of uniformity.
On the other hand, if you intend to wear a clergy shirt along with a preaching jacket or something similar, it behooves you to color coordinate and get a few different sets.
2.What color do you want? (Or, what colors?)
Color is one of the most important attributes in clerical wear for both men and women and clergy shirts are no exception to that rule.
The color you choose in a clerical garment, shirt or otherwise, is not simply a matter of style. Color symbolism runs deep within the garments associated with the church.
While it's nice to coordinate the colors of your shirt or vestments, it's also helpful to be well informed about relevant color symbolism.
●Green: The color green is commonly worn throughout ordinary time. It is sometimes considered symbolic of hope.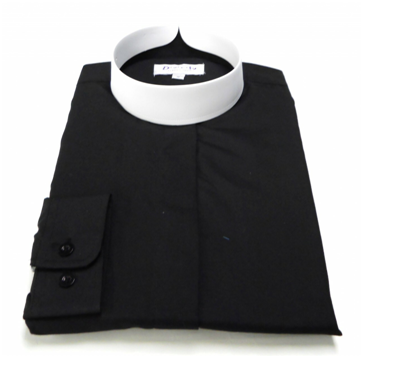 ●Black: Also commonly worn throughout the year, black is a severe, austere color that grounds the emotions and is a humble reminder of a cleric's duties to the congregation.
●White: A symbol of hope and of divine purity; white is commonly worn on the feast days of saints that were not martyred, as well as the Feast of Jesus Christ and of Mary.
●Red: Symbolically associated with blood, fire, and passion; sometimes worn in observance on the feast days of martyred saints.
●Rose: Symbolic of love, rose-colored vestments (or in this case, clergy shirts for women) are sometimes worn during Pentecost or in observance of the Feast of the Apostles.
●Gold: Gold, like rose, can be symbolic of love or joy, as well as royalty.
●Purple: Purple is a symbol of penitence. It is commonly worn during Advent and Lent as well as during Requiem Masses. Bishops also commonly wear purple.
●Blue: Blue, like gold, is a symbol of royalty.
Keep in mind while you're shopping for clergy shirts for women that color impacts more than your personal tastes and can have special symbolic significance, given the nature of a ceremony or the time of year in the liturgical calendar.
3.What type of collar? (There's more than one!)
There are two main types of clergy shirts for women: banded clergy shirts and tab collared clergy shirts. A band collared shirt actually has no collar but instead comes with a white strip of cloth that shows at the neck.
The other style, a tab collared clergy shirt, has a collar with an opening at the throat, through which a small white tab shows. There are also some tab collared shirts that have a removable tab insert, sometimes made of cloth or plastic. These are convenient because they replicate the effect of tab collared shirts but are easier to maintain.
Choosing the right type of collar is important because this is a reflection of overall comportment. Many ordained clerics see the clergy collar as a symbol of their calling and a representation of their commitment to serve the Lord and do His Work.
4.Do you want any additional embellishments?
While we offer many simple clergy shirts in our collection, we also carry a wide range of vibrant, beautifully embellished clergy shirts that can be used to suit any sense of style. Our clergy shirts are also available in a number of different styles; we have ornately decorated shirts as well as satin clergy shirts. Some of our clergy shirts also come with a cross and cord!
5.Think about sizing.
It's also important to consider sizing before you want any garments. It might not be the first thing that comes to mind, but just like any garment, it's important to get a good fit.
Our clergy shirts for women are available in as wide a range of sizes as they are in color and design. That's one of the ways we offer a high level of customer service. We offer clergy shirts in extended sizes as well so you can get the perfect shirt for your repertoire.
6.Consider the other vestments (or other garments) you want to get with your clergy shirt.
When you're selecting your favorite clergy shirts from our collection, don't forget to pair them with some other fitting vestments or clerical garments. In addition to clergy shirts, we carry a wide range of preaching suits, clergy robes, clergy dresses, and much more. We even carry a full range of clergy accessories.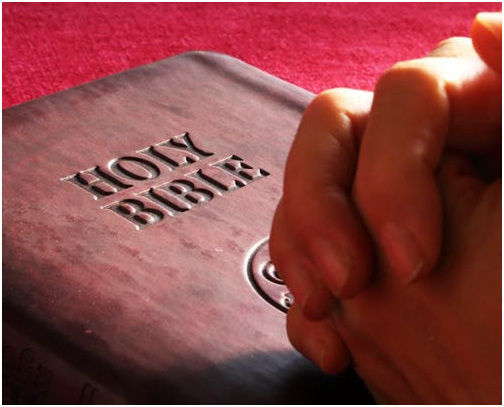 Clergy Shirts for Women and Much More
If you have any questions about our clergy shirts for women or would like to learn more, please feel free to contact us at 877-453-3535. You can also come into our showroom in Hamilton, New Jersey if you'd like to get more familiar with what we sell before making an investment!