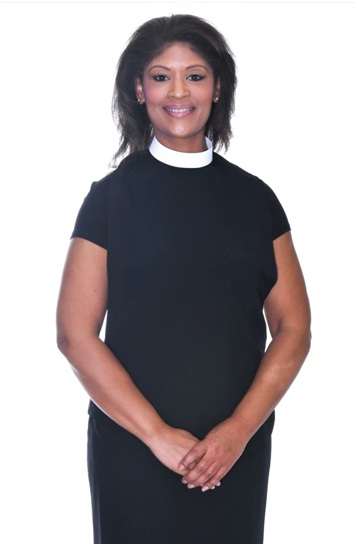 When you're shopping for something like clergy shirts for women, you probably don't have time to mess around with a selection that doesn't serve up what you need right out of the gate. After all, your title is not likely to be "Shirt Procurement Specialist."
Joking aside, we can only believe that assumption to be true. Nonetheless, when you need to find clergy shirts to refresh the outfitting of the members of your church clergy (or yourself) you probably aren't going to be too interested in wasting time shopping. Here's a little bit of what we can offer.
Tab Collar Clergy Shirts for Women
First up, we offer our perennial favorite tab collar clergy shirts for men and women, which are some of the most popular clergy shirts out there. Actually, the popular image of a priest is probably one of a person wearing a black cassock with the tab collar of his shirt showing through.
The basis of a tab collared shirt is that instead of the entire collar being a band encircling the neck, as the models below, the tab collared shirt has an opening through which the white of the tab shows at the throat. Typically the tab is a removable and washable plastic or cloth insert, making care of the shirt easier.
Banded Clergy Shirts for Women
Tab collar clergy shirts stand in contrast to banded collar shirts which are basically the same with the sole exception of - you guessed it - the collar. The banded collar shirts have a bank encircling the neck, much like a turtleneck, that shows around the entire neck of the person wearing it, and not just at the front as with the tab collar.
Rabat Shirt Fronts
Not every clergywoman or clergyman has a shirt as a part of their wardrobe. Some of them wear an interesting garment that is called a rabat. Not just the capital of Morocco, a rabat is a sleeveless garment, not entirely unlike a vest, that is open at the neck and allows the clerical collar to show through.
In this fashion, the rabat is somewhat versatile. For example, but the fact that they lack sleeves, our Ladies Roman Rabat is nearly indistinguishable from a tab collared shirt, whereas our Ladies Banded Rabat is identical to a band collared clergy shirt.
Here's What You Can Expect
As with all of our products that we offer here at Divinity Clergy Wear, here's what you can expect from our collection of clergy shirts and all of our other vestments.
-High quality - Whatever type of shirt you're interested in buying, we never compromise on quality. Many of our clergy shirts are made from a cotton poly blend, so they will hold their shape well, remain soft and supply, and stand up to many years of service. Some of them are also fully lined to extend their longevity.
-A variety of options - We went over some of the options that you can find in our online store, but it isn't always all about a tab collar or a banded collar. Sometimes you might want to dress in your finest, and some of our clergy shirts are elaborately decorated and embroidered.
-A variety of colors - similarly, you might also be interested in a variety of clergy shirts depending on the nature of the service or the time in the liturgical year. We offer a dizzying array of colors in our online catalog; just check the link above to see for yourself.
-A variety of sizes - One size does not fit all, and we understand that. That's why you can find so many different sizes of clergy shirts, robes and other garments and vestments here in our store.
-What more could you ask for? - For one thing, excellent customer service and a staff that knows what we offer and is passionate about it. You get that all with Divinity Clergy Wear, and we're never more than a phone call away!
Stop by Our Store!
Whether you end up going with a woman's clergy shirt with a tab collar or you need a surplice or a cassock and cincture, we're your best source for all things clergy wear (hence the name).
You aren't stuck shopping online with us, though, and we'd love to see you in our actual showroom. Conveniently located in Hamilton, New Jersey, you'll find many of our popular garments and vestments for men and women clergy located therein. Best of all, when you visit us in store, you can actually see and interact with our products before you buy them. You can also ask us any questions you have.
You can still get in touch with us by phone though, if you prefer to shop online. Whatever your questions are, we'd be happy to answer them, so give us a call at 877-453-3535.