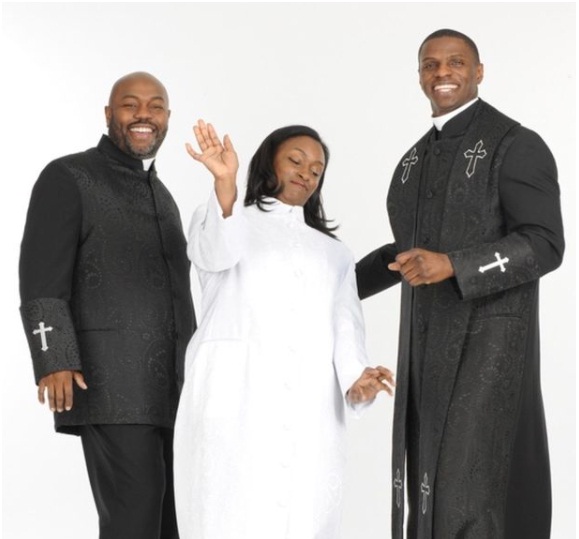 Never underestimate the effect that clothes can make on a person's presentation, and never underestimate the power that delivery has on a sermon, a homily or any other aspect of a church service. If it weren't for the power of personality, we could all just engage in silent, individual Bible study - but there is power in numbers, and there is power in presentation.
How a priest, pastor or other member of the clergy delivers a sermon during a service or a vigil is almost as important as the words are themselves. In some instances, the delivery, the movement, the animation and insight offered by the clergyman can have as much of an impact on those listening as the actual text. Given certain circumstances, that animation might do more to awaken a sense of life in the congregation than the text itself.
This may be something that you have experienced firsthand, either as a participant or as a celebrant - but if not, be on heightened alert for it. Make no mistake, these effects are real, and they are measurable.
Whereas schooling and personality can and do make a big difference in the manner in which a priest communicates and interacts with his congregation, the effect of his appearance also can't be underrated. Yes, stature, voice, and contextual insight are all vital to the effective delivery of religious oration, but you can capture and distill that essence in an image as well.
This, and the classical intent of delivering glory unto the Lord, are some of the main reasons that priests have taken extra pains to decorate themselves according to what effect they wish to produce. There just seems to be some minor disagreement on this front about what is most fitting.
For example, some figures believe it is suitable only to array in the simplest of clerical garments, and to follow a life of simplicity. This serves as a constant reminder to some religious figures that their duties before men are chiefly secular, and not necessarily Holy. In other words, a material life is sinful and incurs necessary penitence. This is reflected in some of the stoic colors of classic cassocks, robes and clergy jackets, like black and red. Others are more brightly colored, as with white - but some of these are also plain and austere, despite their inherent brightness.
There are others that have attempted to adorn the image of the clergy because it exalts their image as emblems of, perhaps even conduits for, the work of the Most High. This is a complete divergence from the former school of thought, and results in some of the most elaborate, ornate clerical vestments and dress that history has ever known.
For our part here at Divinity Clergy Wear, we have always aimed to provide the highest level of customer service possible for our clients, and we have not failed to meet their needs. Our catalog contains examples of the most simple, severe clerical garments, vestments and clergy robes, along with some of the most florid ornamentations decorating the clerical sphere at the current time.
With that in mind, we intend to plumb the question of whether or not you can make a revitalized impression on a congregation simply by changing up your appearance with a new clergy jacket or a brand new set of clergy robes.
Do the Clothes Make the Man, or Does the Man Make the Clothes?
It isn't a saying in religious circles, but secular circles are no stranger to the oft-quoted phrase "the clothes make the man." Depending on your personal, or spiritual philosophy, you might be at odds with a claim like this, especially if you believe that ostentation is a sign of material licentiousness.
However, personal convictions aside, there's no way to deny that a sharply dressed person can make an impact on a setting that is nearly tangible. There's also the fact that, for better or for worse, people treat each other differently based on their material appearance. Despite the fact that we have been told since we were young not to judge a book by its cover, the unfortunate fact is that many people still do.
But our purpose within the scope of this article is not directly to reform these petty ills. We'd just like to explore whether it's the clothes that make the man or the man that makes the clothes. For our part, humble as it may be, we believe it's a limited combination of both.
We can't deny that a businessman in a three piece suit looks more fitting in a boardroom than the very same individual would look in a t-shirt and shorts. The change is a simple one to make, but the effect is dramatic. The same could be said of the import of black tie events and evening gatherings. It's possible to dress too casually, but hardly possible to overdress. A more formal style is more accommodating than an informal style, even in a very casual venue.
However, and this is important, we also can't deny that a powerful, imposing personality in casual dress is generally more moving than a meeker one in flamboyant, formal attire. There is no way to deny the importance and presence of personality, and no way to separate the personality from the bigger picture.
But here is the truth that remains. While one's personality might not be in a constant state of flux, and might be considered as a more or less fixed feature of the individual, attire can be shifted on a dime. The same person carries the same personality around in all settings, but his or her dress can be altered dramatically. This is what opens the door for revitalization of a personal image, and why clerical attire like clergy jackets, robes, cassocks and other garments can leave such an impression.
How a Clergy Jacket Can Inspire Awe and Asceticism
Make no mistake about the fact that a clergy jacket can inspire a sense of austerity and even asceticism, if it is paired properly with both the individual and the oration in question. At certain times of year, and for certain services, this might be not only appropriate but fitting.
There are few images more imposing than that of a man of the cloth arrayed in a plain black clergy jacket, with an equally stern looking black tab-collar clergy shirt to go with it. The severity of the color and the austerity of the impression produced are second to none. Grave, serious and moving, there is something more cut and dry about clergymen arrayed in jacket and shirt and there is about the same individual arrayed in robes or a cassock.
It could be attributable to the fact that a clergy jacket is more formal, almost more businesslike, than some robes are. While some robes, or cassocks, are intimidating on the grounds that they nearly constitute a uniform, a jacket is a thing of business. One cannot help but listen when the person preaching - to use the term appropriately - is so arrayed.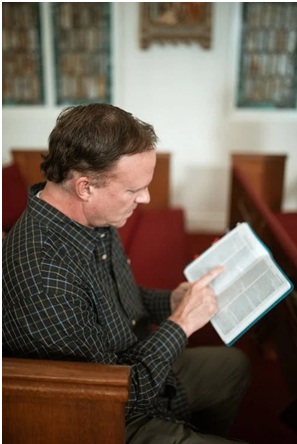 Admittedly, a clergy jacket is not the only way to make a similar impression. Plain black or solidly colored robes and cassocks will do much the same, albeit in a slightly altered manner. The same man of the cloth would be equally imposing in such serious decorations. So serious, in fact, that it might not even be fitting to call them decorations.
But the thing is, severity and austerity, virtues though they may be, are not the only traits that members of the clergy should hope to inspire in the hearts of their followers. They may be valuable for discipline, but there are also the other virtues of love, faith, and of course, hope, to inspire and extol.
Changing up the Pace with New Styles and Fashion
As much as you can create a stern look with a plain black cassock and cincture, you don't need to limit yourself with such designs. You can also make the most of new fashion to create a renewed, uplifted congregation among your followers.
There is a practical, pragmatic reason for this. It is not always appropriate to inspire severity. Even if you believe it should always be kept in the mind that there are eternal gifts awaiting the ephemeral tempting Earthly ones, that doesn't necessarily mean you should encourage your followers to abandon hope.
There are very influential times, both as milestones in life and as events in the liturgical calendar, that inspire hope and love, and are appropriate for bright, joyous colors and florid designs in clergy jackets and robes.
For example, despite the fact that Easter follows a season of penance, it is a time to rejoice in the rebirth of Spring and the hope of eternal life. Weddings, christenings, and other sacraments are other joyous times that remind us of the goodness that is God's. It might be appropriate to wear black at a funeral, and a clergyman might do so at a wedding - but would you?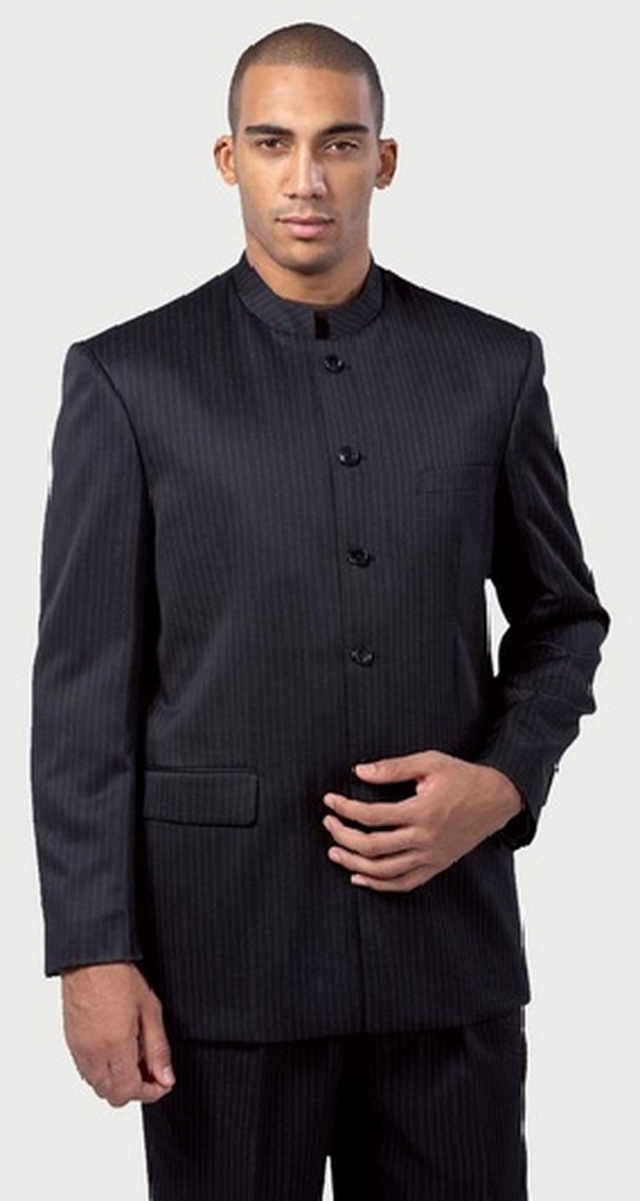 Be Bright and Bold: Uplift the Spirit
Ultimately, you can complete the look you want to achieve with the help of some wisely chosen clerical attire, such as a clergy jacket or a new set of clergy robes, and it's important to remember that you can be bright, bold and uplifting just as easily as you can be severe and serious.
Here at Divinity Clergy Wear, we sell a wide variety of clergy jackets and robes, and there are many austere selections well-represented among them. But there are just as many beautifully decorated, bright emblems of hope and inspiration among them as there are plain examples.
Some of our clergy jackets make only the slightest insinuation of light, with gold or burgundy trim on a black background. These straddle a middle of the road approach to movement, color and life.
Others are ornately decorated and so bright they appear to glow. We carry clergy jackets in royal blue, gold and white, gold and black and more. Some of these are elegantly embellished with tasteful embroidery or patterns. Many of them, even those that are only lightly accented with color, are inspiring and uplifting.
Whenever the occasion calls for a lighter heart and a lifted spirit, whenever the sermon to be delivered is one that centers on hope and glory, a bit of levity might be in order - not just in spirit but in dress. We make it possible for our customers to round out their clerical wardrobes with a fine selection of high quality clerical garments in an array of styles - whether for the most serious occasions or the most inspiring among them.
Complete the Look with an Appropriate Clergy Shirt
Before you head out on your own on our website and try to find the perfect assortment of clergy jackets or clergy robes for your wardrobe, don't forget also to check out our collection of clergy shirts.
If your habit is to array yourself in a clergy jacket, then you'll need a clergy shirt to go with it. We have a selection that includes a rainbow of colors, in both tab and banded collar configurations. Whatever your preference, we carry what you need, with colors appropriate for every day of the liturgical year!
In addition, we also carry rabats, so if it's your preference to wear a rabat instead of a true clergy shirt, we can outfit you accordingly.
More Than Just Clergy Jackets
Whether you're looking for a brand new set of clergy robes or just a jacket to add some color into your rotation, we can help you out - but don't be shy about paying us a visit in store if you want to learn more.
Clerical garments, like other garments, are sometimes best tried on and personally experienced before a purchase can be made. Come into our showroom in Hamilton, New Jersey, any time you want to learn more. You can call us at 877-453-3535 anytime you want to learn more or set up an appointment - and don't forget to follow us on Facebook and Instagram so you never miss out on news, deals or developments!