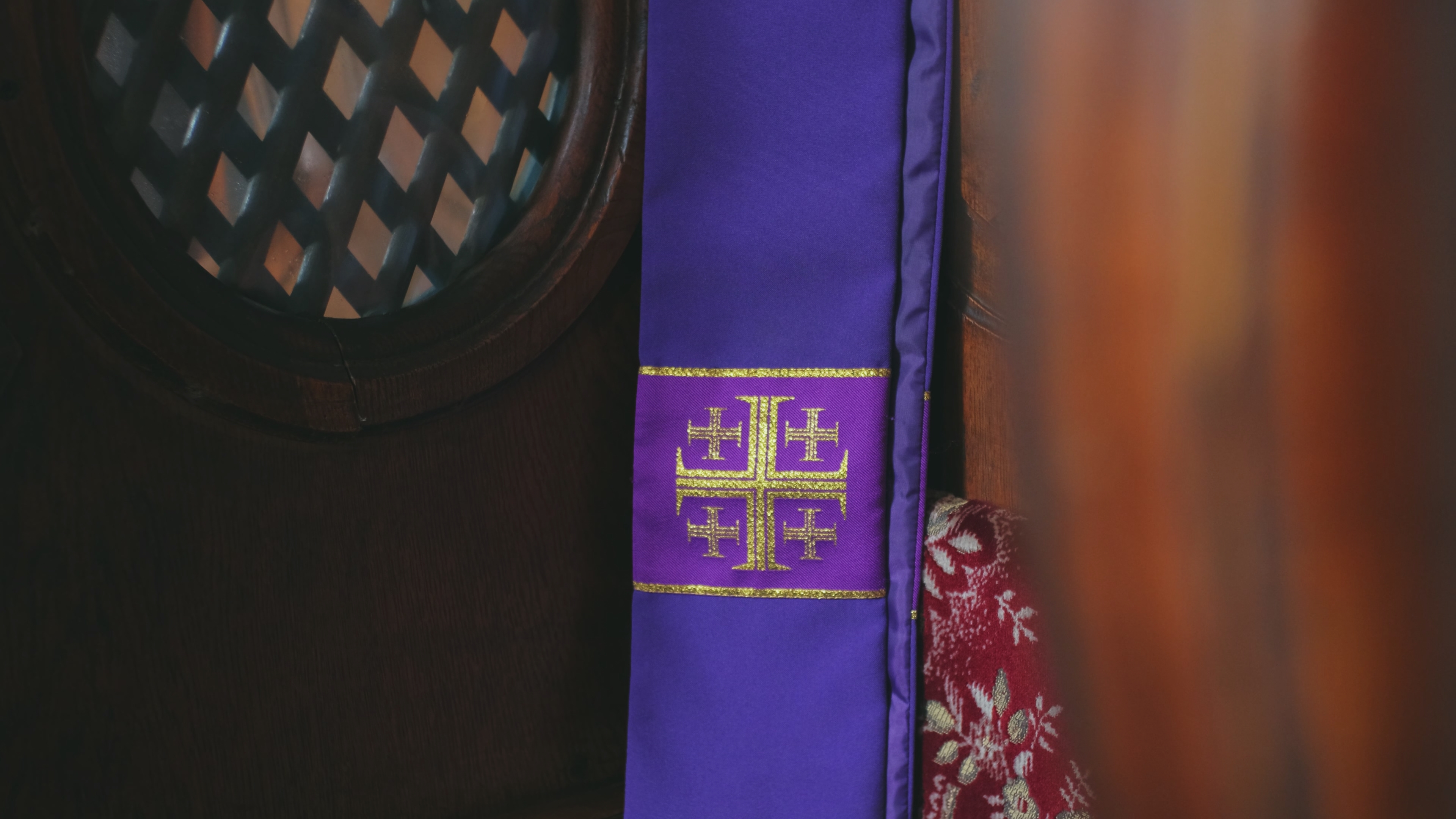 More and more shoppers are turning to the internet to make their everyday purchases. In fact, more and more shoppers are turning to the internet to shop, period. People even shop online for clothing and groceries nowadays!
The market for clerical attire, liturgical vestments and ecclesiastical supplies is no different. More and more shoppers are turning to the convenience, selection and savings afforded by online shopping to meet their needs. If you've been holding out, consider some of the following arguments that could be made in favor of shopping online, every for clergy vestments!
●A larger selection at your fingertips
One of the greatest draws to online shopping is also one of the simplest. The online marketplace is basically all in one place. To get between two different stores, you don't need to pack up and drive anywhere. You just need to enter a search, and there is everything you wanted, right on the screen in front of you.
This simple fact means that you have a categorically greater selection when you shop online. Even the largest of brick and mortar stores have absolutely miniscule product offerings by comparison.
●Easily compare prices and features
Since all it takes are a few keystrokes to jump between different stores or pages online, you can compare prices in only a few moments when you shop online. If you're looking for a new set of surplices that are more affordable or want to know just how much you'll need to pay for a new cassock and cincture, it's not difficult on the internet. You won't even need to turn over any tags.
●Greater diversity in style of clergy vestments
It's probably that some producers of clergy attire and clerical vestments make the most of simple black and white that they can. With black being a reminder of the importance of humility and austerity and white serving as a symbol for the pure love of divine charity, there's not much to cover outside of them. That is, unless you're looking for refreshed style.
That's something we excel at here at Divinity Clergy Wear. We have a wide range of clerical garments in black and white, but many others in beautiful colors and styles, often with elegant lace and brocade patterns that distinguish themselves wonderfully.
●All the accessories you could need
We also have all of the clerical accessories you could need, all in one place. In addition to preaching robes and sets for men and women, we also have preaching jackets, preaching dresses for the ladies, clergy shirts (we offer both banded and tab collars) surplices, rabats, stoles and tippets and everything in between.
●The same great customer service you'd expect from a brick and mortar retailer (there's a reason for that!)
It might be true that some shoppers are skeptical of the customer service they receive or expect to receive online, and that skepticism might be well-deserved. You just can interact with someone over the phone or via email the same way you can in person.
That being the case, we strive to provide responsive, reliable customer service, which is no doubt due in part to the fact that we also operate a brick and mortar location - we've had our practice.
●We'll take special care of your purchase
When you shop with us here at Divinity Clergy Wear, we'll take special care of your purchase. We even give you the option to ship it in a high-quality garment bag to protect it in transit - but that robe bag will be yours to keep and you can use it to store and protect your robes and other vestments well down the line.
●Save time and money over visiting retail outlets
Shopping online - even for clergy vestments - is valuable also because it has tremendous potential to save you time and money over traditional methods. You won't need to drive anywhere, which is both expensive and time consuming, and since you'll be buying online, you can likely secure the best price before you even purchase. If you needed one more good reason, that was it.
And If You Still Decide It Isn't…
Even if after all of these compelling arguments you still don't feel that you're ready to buy your clergy vestments online, you can always make an appointment to come visit us in our store. Our showroom is conveniently located in Hamilton, New Jersey, and featured many of the same garments and vestments that we sell in our online store.
If you still feel that you'd be better served by traditional methods, just give us a call at 877-453-3535. We love to hear from our valued customers and we'll set up a time that you can come and visit us in our store.
That way, we can treat you to old-fashioned customer service, you can actually interact with the vestments of your interest before you purchase them, and you'll know exactly what you're getting when you buy it! It's still preferable to shop for some things in person, and clothes are some of them.
Get in touch with us at the number above to make an appointment to come in and see us. We're waiting to hear from you!