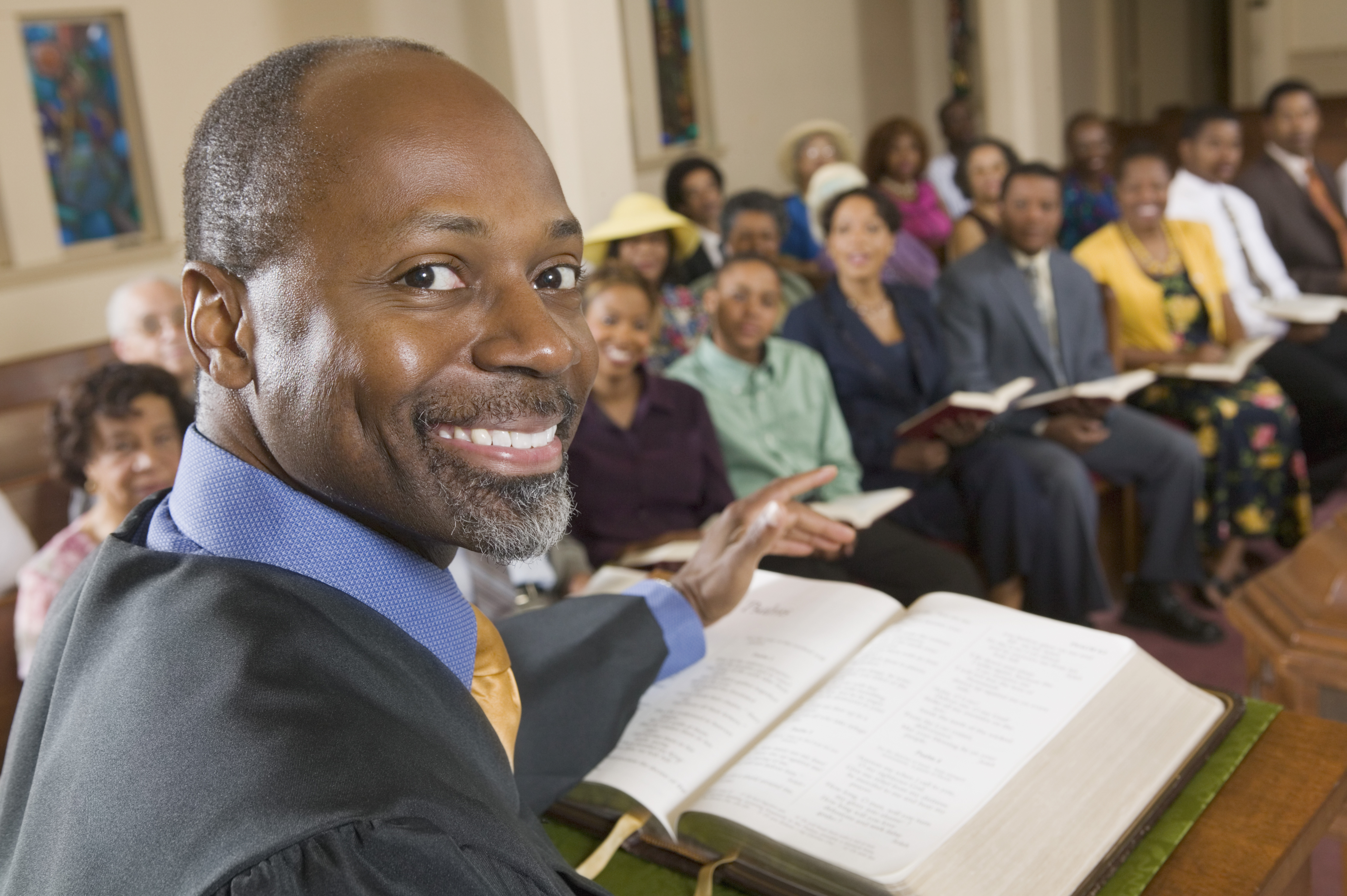 How else is there to say this: you came to the right place, as long as you're looking for clergy attire. If you aren't, there might be sunnier shores ahead, but rest easy in the knowledge that you have reached the safe harbor for all those who need a refresh of your clerical vestments and other garments.
With a name like Divinity Clergy Wear, there can be no mistake about that. Here's what we offer, as well as a little background on each of these different, unique types of clerical attire.
The Essentials in Clergy Attire
Don't worry - even if you got to us in search of something highly esoteric that you couldn't find elsewhere, there's no reason to doubt that you'll find it here. We're cut from different liturgical cloth, and we offer more vestments and clerical garments, in more styles, than the competitors - along with unique accessories!
Here's a little bit of what you can find when you've come to us for the essentials in clergy attire, from the top down.
Robe & Stole Sets
No priest or other ordained member of the clergy would be complete without a set - without the right sets of clergy robes or pulpit robes, and that's the bread-and-butter of what we offer here at Divinity Clergy Wear. Only take a quick glimpse at our collection of clergy robes and you will see just what we mean. There's just no comparison to what we offer!
So have at it - what are you looking for? Something demur and black that will serve as your go to presentation for most services going forward? Black is the universal color among clergymen because it reminds them of their secular duties, that they are still bound to their service to men as they are bound to service to the Lord. You can find a black robe set here in our collection without even having to look!
At the same time, maybe you wish to inspire and uplift the congregation with a novel presentation in a set of white robes. Guess what - we offer those as well, and our white robes are as singular as the symbolism they carry, that divine love is pure and universal, and that there is hope of salvation at every corner.
Perhaps you are looking for a Robe & Stole Set to make a proper and fitting presentation while you preside over a Eucharist ceremony? We have those too, alongside our other robe sets that are ideal for so many different services, settings, and times of the liturgical year!
By the way, don't think for a second that we only offer clergy robes for men - right here in our store you'll find a collection of clergy robes for the ladies that is every bit as dazzling as our collection for you ordained men out there. Whatever you're looking for, in terms of color or style, is right here at your fingertips!
Stoles and Tippets
In addition to our robe sets and robe and stole sets, we sell robes individually as well as individual stoles and tippets to accompany. You, or someone you know, may prefer to create your own image before a congregation, and there's nothing wrong with that. A set might be too plain for you, and that's alright - put the set together yourself from our collection of robes and the addition of a stole or a tippet!
The stole is an interesting vestment with an even more interesting history, that you can learn more about via that link to our blog. The modern clergy stole, which evolved from a garment known as a Stola, which in turn evolved from a garment known as an Orarium, was once a secular garment that took the form of a piece of cloth or silk that overlaid the shoulders, much as it does today.
It was once a part of the garb of the nobility, and was believed to be used as a napkin of sorts. That may be why and how it came to be a part of the vestiture of priests presiding over Communion services, but this much is not clear. What is clear is that you will find more stoles here, and in more styles, than you're going to find elsewhere. So get to shopping, and get a deal - people will even think you stole it!
As for tippets, they take the form of a stole, albeit typically one that is less ornate. Tippets are also unique in that it is sometimes acceptable for laymen to wear them. Whatever the case is for you, you'll find your next favorite in our collection.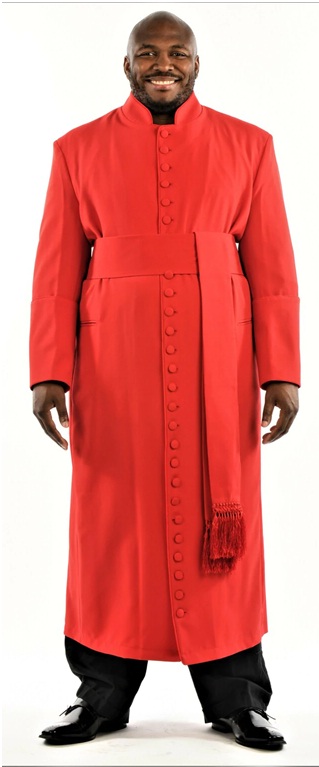 Cassocks and Cinctures
The cassock, often accompanied by a cincture, is also a very interesting garment with an equally interesting history. It is one of the few garments on our website that some might not refer to as a vestment, if only for the fact that its use is not reserved to church services. In fact, although priests often wear cassocks, cinctures and robes while officiating a service, the cassock was originally the 'everyday wear' of a priest. That is to say, priests would wear the cassock not only while in church, but also as they went about their daily lives.
Be that as it may, cassocks are also ritually incorporated into the vestiture of many priests today, and for that reason among others we offer them here. You can learn more about the history of the cassock in our recent blog posts, but if you came here solely for cassocks and not for information, you can find a collection of cassocks here that will rival anything else, anywhere!
Check out our collection, that includes plain black models as well as colored models such as red and purple, so you can array yourself adequately regardless of the service at hand or the time of year!
Surplices and Albs
They might look exactly the same to you, but don't let them pull the wool over your eyes, especially since they are categorically made from linen and not wool - a surplice and an alb are not the same!
The surplice, which is commonly worn by acolytes, altar servers, choristers and occasionally by others, is a white linen garment, typically plain but sometimes adorned with lace, that usually has wide sleeves and a square neck. The surplice does not reach beyond the waist.
Compare this to an alb, which is more commonly worn by priests and other ordained members of the clergy, which reaches to the ankles, like a long white robe. They are also made of white linen or cotton, and often have wide sleeves and a square neck, but they are not the same length, which is the chief difference between them! Oh, one more thing - you can find both in our store (although you will see albs referred to as Rochets) - just check the links above!
Rabats and Chimeres!
A rabat is like a preaching shirt, although it has no sleeves. This makes them fairly convenient for use with clerical collars in the absence of a clergy shirt proper - although you can get these on our website as well - just see the section below!
As for chimeres, which are actually also descending from secular garb, like so many of the other garments and vestments on this list, they are a sleeveless garment that has more of the character of a stole than of a rabat. Chimeres are sometimes worn by choristers, although they are also sometimes worn by priests as well. For the most part, you're liable to see Anglican clergymen or women wearing them. We offer them here in a variety of different colors, as with the other garments on our website!
Don't Forget Preaching Shirts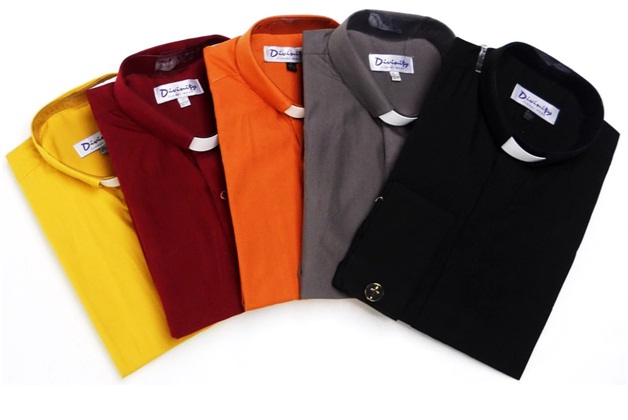 Although you can sometimes use a rabat in place of a preaching shirt, also known as a clergy shirt, there are times when nothing but the actual shirt will do. This is especially true when you don't have the benefit of another garment to place over the rabat, and so the illusion is defeated.
In our collection of clergy shirts for men and women, we have many colorful collections for every preference or to suit any service or time of the liturgical year. In addition to the many colorful shirts we have, we also have them in a variety of designs, some of which are ornately and elaborately decorated or embroidered.
In our collection you'll come across many tab collared and banded collared clergy shirts, depending on what you need!
Clergy Dresses for the Ladies
Our collection of clergy attire just wouldn't be complete without clergy dresses for the ladies, and so we've built up a truly admirable collection of clergy wear for ladies in the way of preaching dresses.
Whether you're looking for something to really dazzle a crowd, made of Jacquard fabric and elaborately ruffled and pleated, with vibrant colors, or you're looking for something more demure, you'll find it here! Check out our collection of preaching dresses for ladies first, and let us know if there's something that you'd like to see but can't find!
Clergy Jackets for the Men
By the same token, in any event that you need a comportment that doesn't include a full robe or vestitute, a clergy jacket might be the way to go. We offer many clergy jackets and church suits here at Divinity Clergy Wear, for those particular occasions.
As with our collection of preaching dresses for ladies, our clergy jackets and church suits for men are diversely designed and made to suit a variety of tastes, whether you're looking for something to catch the fancy of a congregation or something very simple and somber, to remind them of the gravity of a service.
The Extras
Those are some of the larger categories of vestments and clerical garments that we offer here at Divinity Clergy Wear, but our catalog is admirably rounded out by some of the following categories of accessories that we offer here in our online store!
-Crosses and cords - No set is complete without the addition of a cross and cord from our collection, although some come with them included!
-Cufflinks - Put the final accent on your church jacket or suit!
-Clerical collars - Perfect for pairing with a rabat when you don't have an actual clergy shirt!
-Gloves - Add the finishing touch to your clerical assembly and add an air of dignity!
-Cinctures - Often paired with a cassock, a cincture is a type of belt - but you can get them individually on our website as well!
-And more! - Don't miss the rest of our collection that you can see via the link at the top of this section!
A Literal Rainbow of Clergy Attire
We know that there are many reasons that you might want to exhibit diversity in your clergy attire, even beyond what is fitting in terms of color symbolism and fitness for the service or time of year, and that's why we offer so much in terms of diversity in design here in our store.
Come to us looking for something somber and black to move the spirit of conservatism in your congregation or come to us looking for something vibrant and aureate to uplift their hearts, and you'll find it just the same. To us, diversity in clergy attire is not simply about the number of styles and different vestments that we sell - it's also about the different designs we sell within each of these categories.
Admittedly, it's going to take you some time to get familiar with the different styles we offer here, so get ready for a crash course in style!
Come Visit Us - Or Just Give Us a Call!
Finally, before we set you free to put together a catalog of clerical clothing that is yet unrivalled, we want to invite you to come visit us in our showroom in Hamilton, New Jersey. There, you can get a better feel for some of the garments and vestments we sell, and if you actually want to feel them out, you can!
If you can't visit us, we're never more than a phone call away, so feel free to reach out to us at 977-453-3535 anytime you'd like more information on some of these interesting and unique vestments - we look forward to hearing from you!