Religious leaders place a high value on their appearance, especially when it comes to their clothing. The dress code of the church reflects the responsibilities and denominations of the most important members of the organization. The clothing worn by members of a religious organization may reveal a great deal about its purpose and history.
When you encounter a priest or other clergy person, it's easy to tell who they are because of their distinctive clergy shirts and collars. You wouldn't be too far off if you said that their attire is an expression of who they are and how they want to come across to the world. For the most part, this is done so that parishioners may quickly identify their place in the community and have a sense of where they fit in.
Clothes for clergymen, such as clerical shirts and collars, are typically constructed of easy-care materials like linen, polyester, or cotton. You may want to explore any of these materials if you're on the market for a new one. It's also a good idea to know how to properly care for your priestly attire so that it lasts a long time and retains its original look.
Are Clerical Collars Significant?
Anyone in the community can recognize the wearer of the collar since it signifies the person's religious vocation. With its firm, upright shape and back-fastening closure, the clerical collar is a thin, white-collar worn by clergymen all over the world. Historically, the clergy began donning collars in the sixth century as a means of identifying themselves outside of the church.
The little white rectangle that peeks out of a black tab clergy shirt is the most recognizable aspect of the collar, which is worn as both a formal and daytime ensemble by priests. The white collar is visible around the neck of certain priests who want to wear the full band clerical collar. The clergy shirts and collars communicate the priest's mission to minister to the ill and destitute in Christ's name.
Making the Right Choice of Clergy Shirts to Fit Your Collars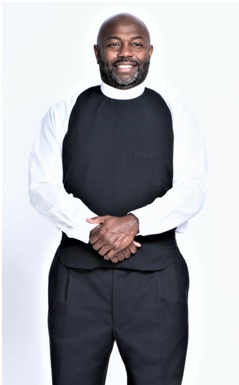 It's easy to believe that there is just one option when it comes to purchasing new clergy shirts. If you're going for a more conventional look, a black long-sleeved clerical shirt with a white collar tab will do nicely.
However, it's not the only one available for clergymen to wear while doing their part to uphold the religion. No matter what the occasion, it is quite acceptable for you to feel at ease and happy in your attire. Whatever role you occupy in the church, you may dress in high-quality, seasonally suitable attire that will last a long time and be comfortable.
Nothing can be more perfect than a straightforward design approach executed well. A basic, well-made outfit that accomplishes its job effectively is hard to beat.
Choosing this outfit is a matter of personal taste for some, while it is a matter of religious conviction for others. For both categories of individuals, quality at a fair price is the only way to go.
That's why clergy shirts in a wide range of colors and sizes are so wonderful. A bundle of four banded or tab collar shirts in whatever color you like may be purchased for an even lower price. If you're specifically seeking rabat-style shirts, those are also readily available.
Also available are classic tab collar clergy shirts and cool short-sleeved Rabat shirts for ladies. Even if you want something simple, you don't have to accept anything less than the best.
Where To Purchase Quality Clergy Shirts and Collars
Many items of clerical apparel can be purchased directly from religious organizations or ministries. Retail shops that specialize in the design and manufacture of clerical apparel also sell these items. Clergy shirts and more are available here at Divinity Clergy Wear, where you can shop for a broad variety of clergy attire and accessories.
At the same time, you may pick up any last-minute clerical necessities, such as cross and cord sets, cufflinks, or clergy collars for your clergy shirt. Remember to know what sort of accessories to search for to avoid purchasing anything that you won't be able to utilize!
Want to avoid ordering online because you're unsure about your neck's circumference? In our new showroom warehouse in Hamilton, New Jersey, you may try on our white clerical collars and preacher collars. To learn more about our clerical collars and other products, or to make an appointment, call 877-453-3535.