Posted by Jordan Reiss on Dec 1st 2015
Lately we've been posting on some of the most gorgeous, interesting and well-known churches around the world. What we've been most surprised to find throughout our research for these blogs is exactly how many incredible churches are actually out there! While many are famous within their country, they may not be known world-wide, despite being as beautiful (if not more) than easily-recognizable churches, cathedrals and chapels. This month, we've focused on a few of our favorite unique churches, that may not exactly adhere to conventions but are nonetheless beautiful in their own ways, and beloved by those who worship within them.
Cathedral of Maringa, Brazil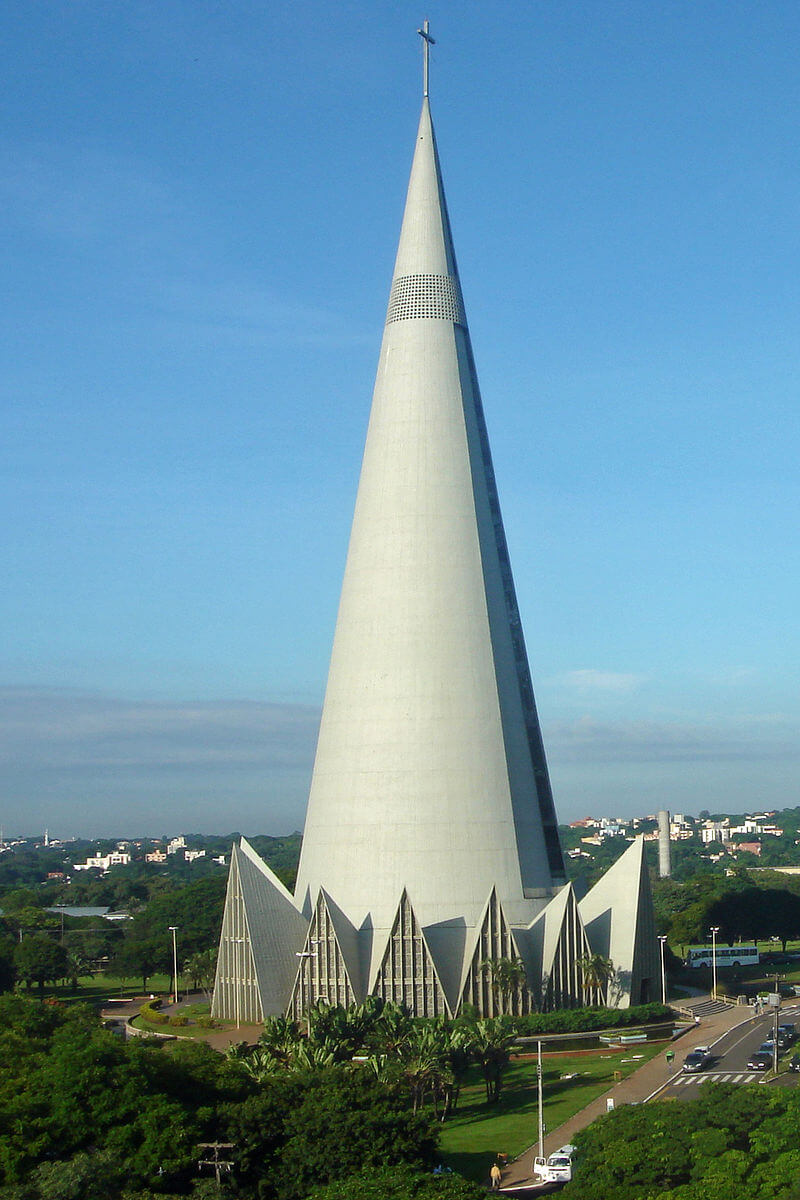 (Image)
What appears as a giant inverted ice cream cone is actually the Cathedral Basilica Menor Nossa Senhora da Gloria, a Roman Catholic cathedral located in Brazil. At 124 meters in height, it is the tallest church in South America. Actually inspired by Soviet sputnik satellites, and not desserts, this church was completed in 1972. It seats approximately 4,500 people and was blessed by Pope Pius XII upon the commencement of its construction.
Reading Between the Lines Church, Belgium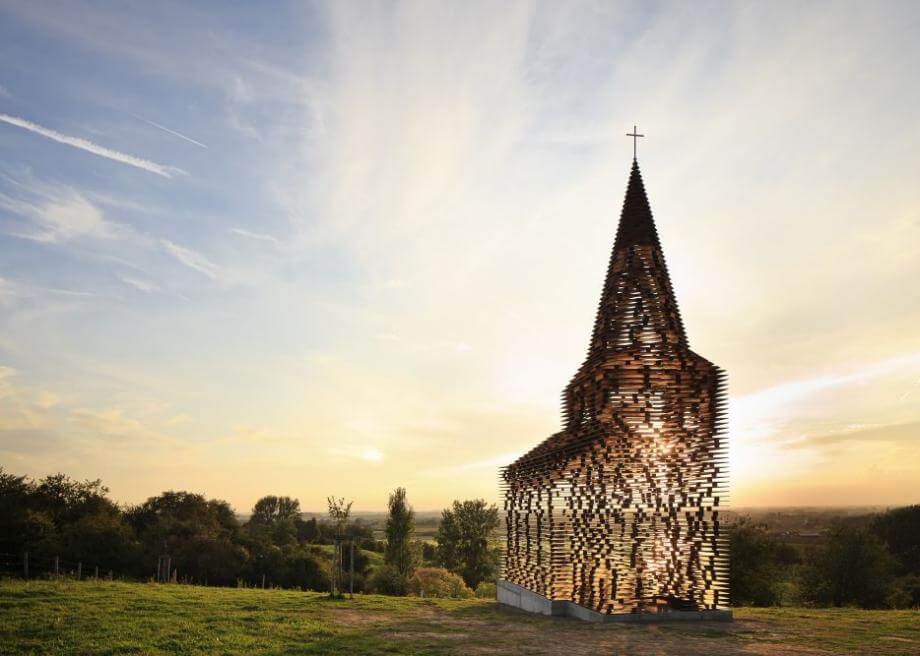 (Source)
This stunning church, while tiny, is just as eye-catching as many of the ornate cathedrals that seem to be around every turn in this part of the world. Only accessible by foot or on a bike, this church changes in appearance according to where you view it – it either appears entirely solid, or seems to be dissolving away, depending on perspective. This tiny chapel is made with 100 layers of stacked steel plates, laid on top of columns that help make it appear see-through. The church, made in 2011, does not belong to any denomination but, rather, was created to welcome visitors for meditation, praise or whatever their personal form of worship.

Cathedral of Brasilia, Brazil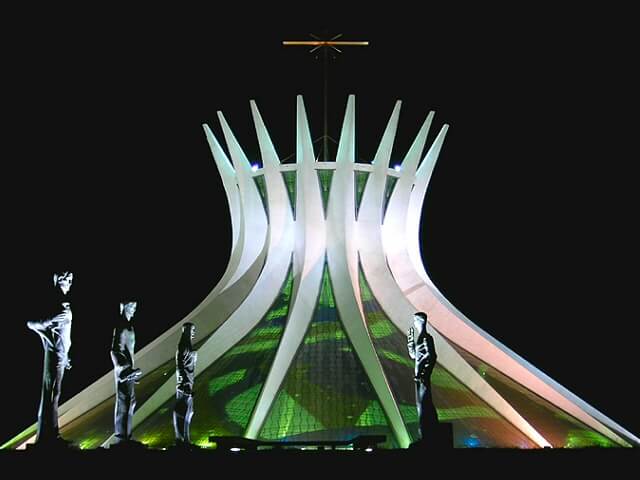 (Source)
Sea anemone? Exotic flower? Whatever inspired this hyperboloid structure, which the artist has stated "reaches towards the heavens," the result is incredible. Made with 16 concrete columns that weigh a massive 90 tons each, this structure is astounding both inside and out. Visitors are struck by the interior, which features three iron angels suspended from the ceiling and gives a refreshing burst of light to those who enter it, who must come in through a dark tunnel. A reflecting pool also surrounds the cathedral roof, which visitors pass under when entering; this helps to cool the cathedral naturally. The structure was completed in 1970, and funded by the Archdiocese of Brasilia.
Temppeliaukio Church, Finland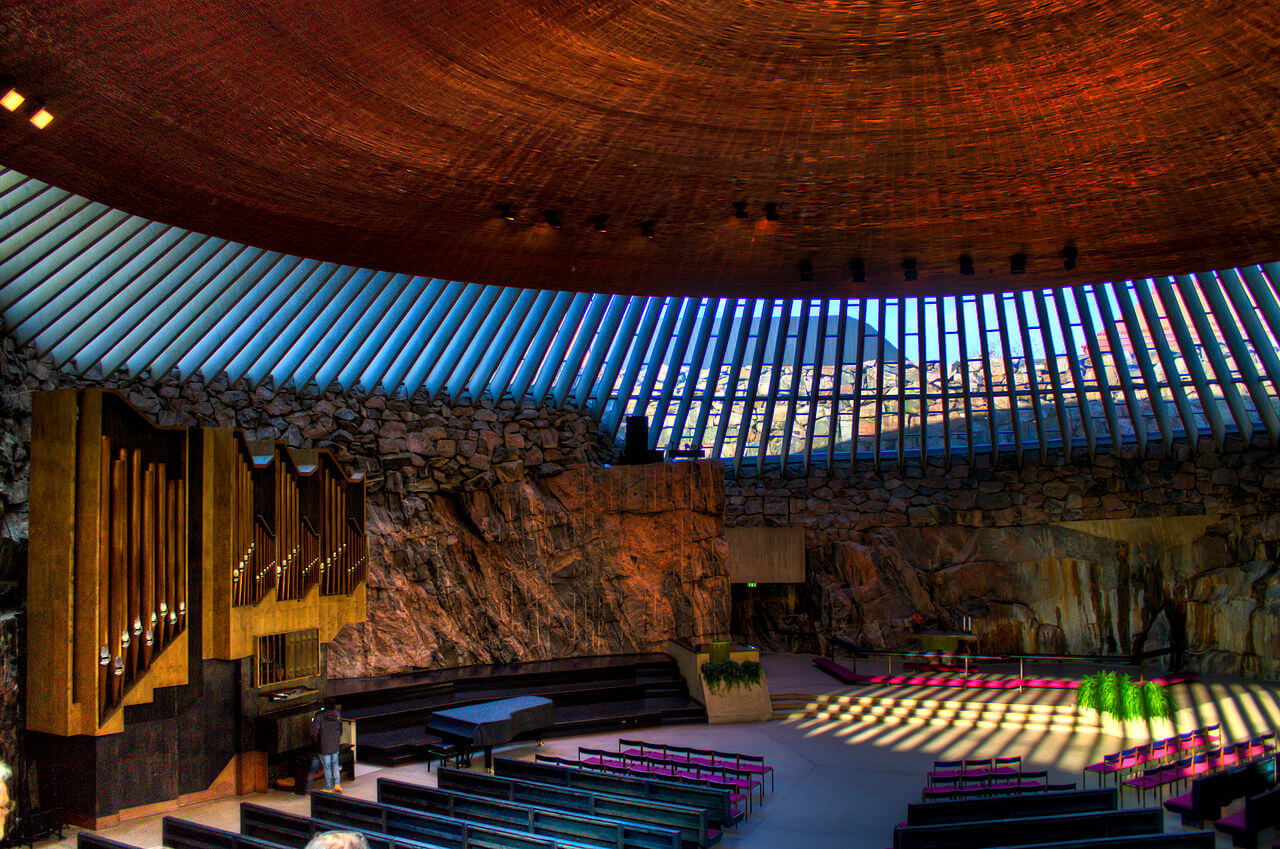 (Source)
Located in the capital, Helsinki, this Finnish Lutheran church, which opened in 1969, is built directly into solid rock and thus widely known as "Rock Church." The dome, which is made of copper, allows for sunshine to filter in through a unique skylight. As the church is almost entirely underground, the exterior belies the incredible interior. The church attracts a half-million visitors each year, and is often used as a concert venue due to its incredible acoustics.