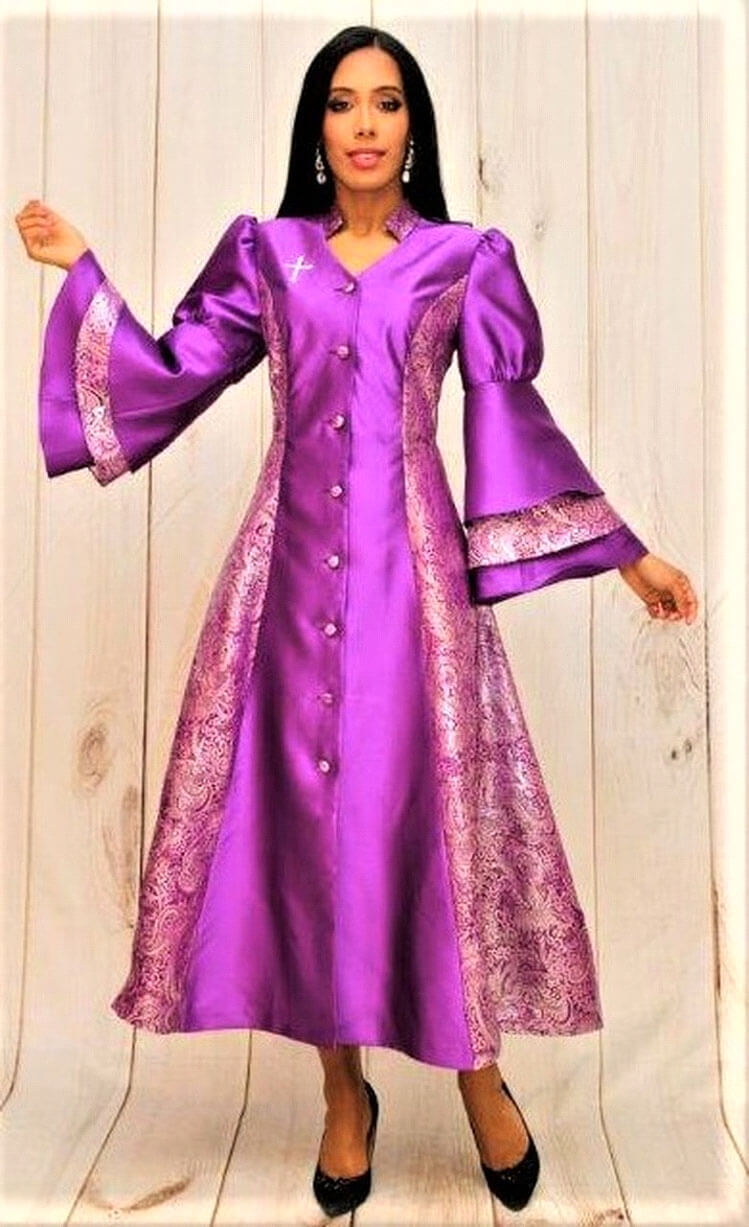 Here at Divinity Clergy Wear, we believe a great deal and the influence and impression that come along with a heart filled with awe. That same spirit that motivates the faith is the spirit that colors the vision of designers and creators, and one of the best ways to mobilize the mood of a congregation is with a stimulating sermon that really touches on what is important in life or focuses on the importance of mindset and dedication.
There's no replacement for that, and that is why so many people faithfully attend services and wait with bated breath for the delivery of oration. It is a great balm to the soul and a refreshing voice in a world full of voices that are at times not so refreshing.
While you can't hope to replace the importance of the delivery of scripture, there are other ways you can ornament yourself when you go before a congregation to preach. Here on our site, you will find a wide assortment of traditional vestments like cassocks and cinctures or robes and stoles that you can use to apparel yourself as you impress your congregation with the import of the scriptures.
Clergy robes and other vestments aren't the only things we offer, however, and that becomes glaringly evident once you take only a little bit of time to get familiar with our online store. Right in our collection, you will find a veritable trove of styles and designs in other categories like preaching dresses and other church dresses for women, alongside robes designed especially for women clergy.
Unlike some other providers who might set you up with a style or two and then call it a day, we're never satisfied to follow in anyone's footsteps. We make it a point to offer up some original styles that are entirely different from the visions of other designers, styles that you can proudly use to put the perfect accent on your presence.
That's another thing. The church dresses or preaching dresses that you use can vastly impact the effect you have before a congregation and can alter the effect of your speech for the better. As you are about to find out, there are a number of ways you can go about this, and here we're going to take a look at three of the different styles that we offer in church dresses for women as well as how they can be used.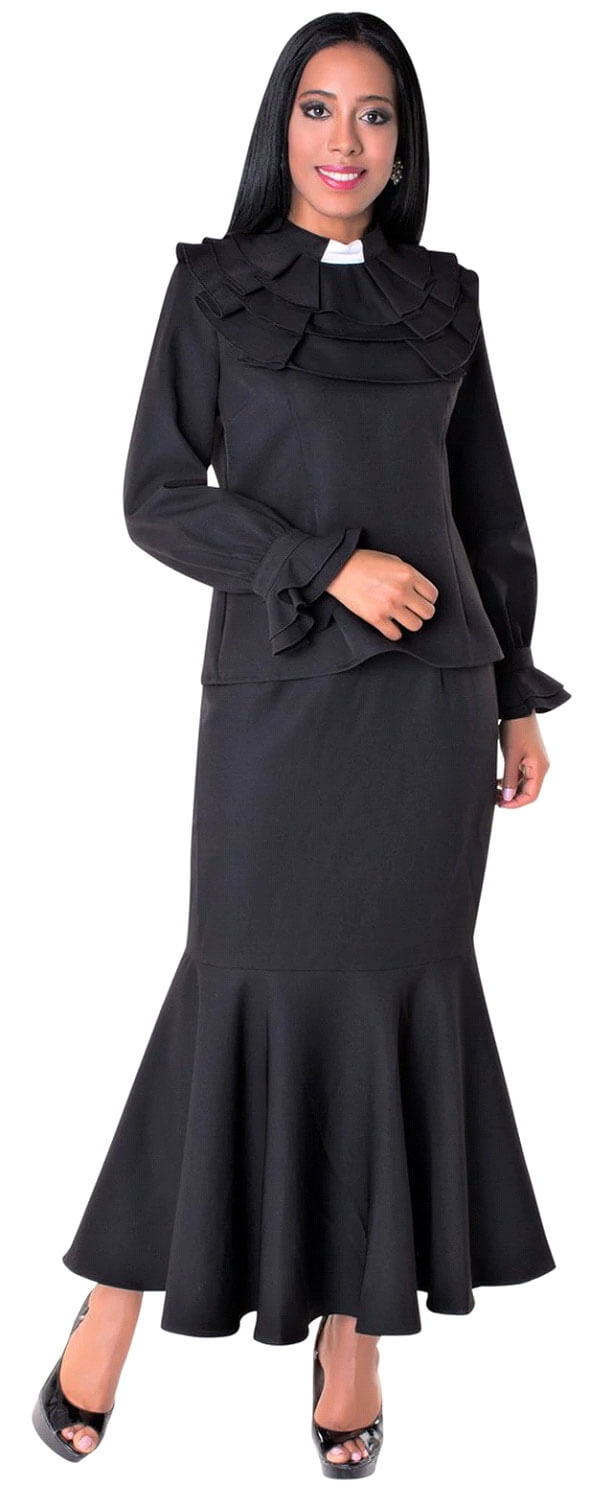 Somber and Serious
One of the most obvious ways you might want to go about styling yourself for church is with a simple, austere look. Whether you are just attending as a part of the congregation or you intend to go before them publicly, one of the simplest ways to keep things in perspective and focus on what matters is with the simple styling of somber and serious looks.
So much scriptural interpretation deserves this due that it's definitely a look that you'll want to keep in rotation whether or not you wear it all the time. There are a number of settings in which you also won't want to detract from the matter of the sermon at hand and to keep things focused. In a situation like that, some of our more simply styled and understated women's church dresses are going to be great options in style.
Another great reason to go with a simple or a somber dress is that irrespective of the nature of the sermon, you might wish to present a toned-down spirit. There are plenty of beautiful dresses in our collection that need no help at all from embroidery or embellishment in order to make a mark as wonderful pieces, and all you have to do is investigate a little to see that. Sometimes you don't need to highlight the natural light of a preacher; all you need is to underline it with the beauty of a simple somber presentation.
If you want to look for some beautiful, yet toned down options in a women's church dress, then you've definitely stumbled upon a gold mine with us. Take a look at an option like our Ladies 2-Piece Preaching Skirt Set in Black, which offers plenty of native character without overbearing on the senses. An attractive, full-length black dress with a ruffled collar and a flared skirt, this is a dress that does not need to rely on bright and bold colors in order to present beauty in its natural styling. It offers plenty of fluid movement and flow where it lacks colors and ornamentation, serving as proof that there is more than one way to showcase aesthetics. This dress is elegant but simplistic, understated yet attractive. If your ultimate goal is to present respectably without drawing an iota away from the significance of the meaning of the sermon, this is a wonderful dress to do so.
Another great option in this vein is a dress such as our Ladies 1-Piece Preaching Robe Dress in Black. While this dress does not possess the same fluid elegance of the former model, it does come with a slightly more upscale character in the form of its silky satin finish look. It also is slightly brighter due to the fact that it has rhinestone accents worked into its design. Despite these augmentations to its visual presentation, this dress is still demure enough to demonstrate an excellent ability to understate the presence of the wearer, which can sometimes be a desired effect.
Yet the ability to tone down a setting is really only one way to go about accenting the nature of a preacher or showcasing your presence in church or for a special occasion. Read on to learn about other styles that you can pull off with some of our church dresses for women.
Bright and Bold
Low key is only one way to make a memorable presentation, or as the case may be, a presentation that is less than memorable. This can be important if you want to keep the focus of a sermon off of the preacher and on the words.
However, as we stated, this is only one way to make a presence for yourself in church, and the delivery of the scripture is only one way to inspire the congregation with understanding. Oftentimes the best way to deliver a sermon is with all of the color and character that you possess. If you keep the light of your personality under wraps with a somber outer appearance, then you are leaving some serious potential on the table.
With some of our more colorful packages, you can put the perfect accent on your character and add all the light of life you want to the presentation of your oration, whether it is a literatim reading from the book or an oration that you have constructed on your own from the influence of faith. If you are interested in some options in beautiful women's church dresses that are brightly, boldly colored, you can find them right alongside the offerings with explored above.
Check out the Ladies 1-Piece preaching robe dress - the same one we mentioned above in black, but this time in gold. It's actually available in 8 colors, but we'll only look at a few of these here.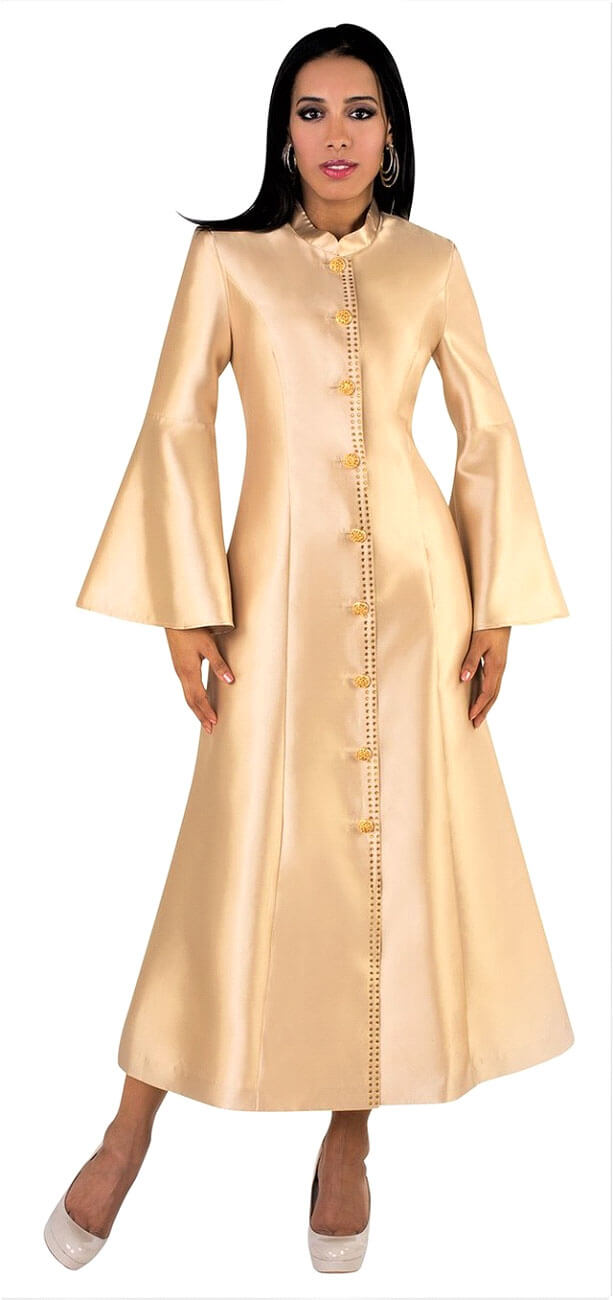 It doesn't have the explosively commanding presence of some of the dresses that we will investigate below, but we aren't there yet. What it does offer is a good balance of simplicity married to bright colors, and sometimes a little extra color is really all you need. If the effect is just to put an accent on your personality with some color to match the scene, then you can do it with this dress in gold.
Gold is a regal color, a color that commands the attention of all around. It doesn't particularly have any association with the church or the liturgical calendar, other than the fact that because of its rarity it has been used to create art for the church for hundreds of years at this point. What it does is frame the wearer with a bright wreath that calls for attention. It's impossible to escape the allure of gold, and this dress is great for commanding attention. It can put a certain light around the words you choose to use in your speech that cannot be denied.
You might also be interested in a dress like our Ladies 2-Piece Preaching Skirt in Purple, which is actually also the same as the first black dress we explored in this article, but in purple instead of black. It offers the same flow and fluidity of the black version but with the warmth of purple, which like gold, is also a bright, royal color that commands attention.
There's one more style that we're going to go over in this article and it takes the bright colors and designs we explored in this section one step further. Some of our dresses are not only brightly styled in bold colors but are also elegantly ornamented with additional details and ornamentation, as you are about to find out.
Elegant and Ornate
If a bright and bold preaching dress isn't pronounced enough to make the mark you wish to make, then you can go one step further by creating the ideal image you want with some of our most elegant and ornate designs, which are not only often brightly colored but are also beautiful and present other special accents. If you're looking for a unique way to add as much glamor and glitz to your style as you possibly can in order to underscore your personality and impart its effects to your delivery, then you can do so with some of these following church dresses for women.
Our Ladies 3-Piece Preaching Dress with a detachable cape in white & gold is one of the most highly decorated selections from our collection of church dresses. It not only has the character and carries the import of a bright white dress, but it is beautifully ornamented in gold embroidery, including gold embroidered crosses that elevate the appeal of the dress. With the regal appeal of gold and the purity of the color white, this dress is one of the most appealing in our entire line up. As ornate as it is though, it can hardly hold a candle to our next pick.
Our Ladies 1-Piece Preaching Robe Dress in Purple is one of the most elaborately decorated dresses in our entire collection and has a brings a lot of spirit that you will simply love. It comes with two tones for a low contrast but high allure and is finished with high-quality jacquard. It is accented with a cross on the chest and has fine rhinestone accents across it; at the same time, offers a lot of movement and a shiny silk look. It's the kind of preaching dress that you might only see once but would never forget.
Either of these dresses or any of our other dresses that have the same level of ornate personality would be great choices for someone who wanted to put a frame around the light of their personality. Check our collection of church dresses for women and you will see these and many other options - and as it turns out, you might want to add more than one to your collection.
Don't Miss Our Clergy Robes for Women
These dresses constitute only a small portion of what we can offer here at Divinity Clergy Wear, and in fact, you can find many other fine examples of clergy robes for women along with clergy robes and church suits for men.
We'd also love to see you at our store in Hamilton, NJ, so if you have any questions about our products you can stop on by and see them for yourself! You can also stop by and check out some of our collections in person. They say that a picture says a thousand words, but you can't replace an in-person experience. Don't be shy about reaching out to us with questions, either - you can reach us at 877-453-3535.