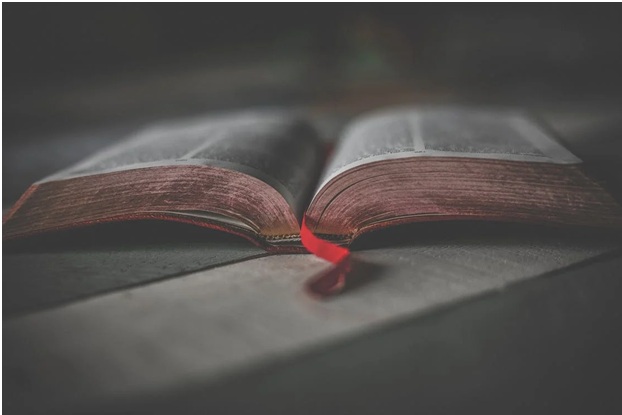 Scour the web and you will find no shortage of guides and tips on picking out the perfect Father's Day gifts. Depending on the resource you consult, you will variously be advised to consider your budget, consider the interests of the father in question, and to make the gift about him, or a memory, or a special occasion, and not about the circumstance of the holiday.
These are good tips, and we couldn't help but come up with a few of our own, for one very significant reason. Father's Day is a time to celebrate your own dad and to give back to him some respect and admiration for all of the sacrifices that he's made in his life so you can get to where you are. But Father's Day is more than that.
Father's Day is a time to celebrate all those who fill the roles of dads in some capacity or others, and it's important to remember that some people forgo the typical role of fatherhood to take the cloth - but this doesn't mean that they forgo fatherhood entirely.
Those men who seek a spiritual life are a father to many, at least in a sense of the word. There are many selfless individuals that pursue a life of faith so that they can ease the burdens of others and guide them in the ways of righteousness, for righteousness sake. For this, they deserve the love and admiration of man, woman and child.
There are many out there - perhaps you are one of them - who can say with honesty and candor that there are spiritual leaders that have had a great impact on their lives. You might even call yourself one of those who has received meaningful spiritual guidance at a difficult time. Maybe not through a difficult time, but through a formative time.
These people - these Fathers within the church - give their lives and their identities for the betterment of others, which is one of the highest goods that can be attained. There is more to the title "father" than can be captured through meaningless ceremonial repetition. In every sense of the title, there is the weight of the impact that priests can have in someone's life, and in the influence, for the better, that they can cultivate.
That, among other equally important reasons, makes Father's Day a fitting time to provide tokens of appreciation and gratitude for the other Father or Fathers in your life, and here at Divinity Clergy Wear, we make that easy with our collections of African-American clergy robes and other clerical garments and accessories. Here's what we have to say on the matter.
Consider the Individual
If you're interested in giving a Father's Day gift to the spiritual father in your life, consider the individual's personal tastes and preferences. Not everyone that has chosen an ecclesiastical life is the same, and none of them can be neatly or succinctly fit into a mold. People choose that path in life for as many reasons as you can imagine. Just like not everyone goes into art or business for the same reasons, people find themselves pursuing a clerical calling for equally diverse reasons.
Likewise, all of the personalities that constitute the church will vary just as widely as can be expected. No two members of the clergy are alike in their character or presentation and sometimes it is appropriate for clergy robes to reflex that.
Consider for example that some clergy robes and other garments are much more modest in their appeal and appearance than others are. Many of our clergy robes are crafted from simple black, white or other neutral fabrics. Even some of our purple and red cassocks and cinctures lack florid ornamentation. That might be normal for a cassock, but not so much for a clergy robe.
As the personality of a clergyman will impact his delivery of a sermon or a service, so should the clergy robes that apparel him complement his personality. For example, a clergyman that has a demure and measured personality might appreciate the appearance of a classic black set of robes, or even a plain white set - because despite the difference in brightness, both of these colors are clerical classics and have been used in antiquity. Without ornamentation, both black and white appear to present humility.
On the other end of the spectrum are spiritual fathers who have a penchant for animation and allowing that animation to color the delivery of their oration. At times, and given the scope of a sermon, a little flame of personality, a little passion actually makes an impression on the material that's being delivered.
Of course, this is not one blanket way to approach the situation. One priest won't be well served by a single set of clergy robes, and the truth is that more often than not, a rotation of African-American clergy robes will suit the wearer better than one set. Just like a priest might make a habit of wearing a purple cassock during Lent, connoting penitence, and then wear a brighter one after Easter, the same man can be a model for more than one effect that will vary based on and according to the occasion.
So as you can see you can match up a Father's Day gift for the spiritual father in your life based on his individual personality traits, but you can also offer one based on the circumstances surrounding why he became a member of the church to begin with.
Of course, there's another, entirely different avenue that you can pursue. You can give a gift of clergy robes or other clerical attire based on the personal impact that this person has had in your life.
What Impact Has He Had on Your Life?
Another great way to make a fitting gift to the spiritual father in your life is to reflect on the impact he has had and build the gift around that. Consider how this person came into your life, how he helped you grow as an individual and meet temptations head on while overcoming them. What did you learn about sin and retribution from this member of the church? Were you struggling through a very difficult personal time when this person came to you and helped you through it. The personal history surrounding the interaction is very important here, and it's one of the best ways to make sure you offer a gift that does honor and justice to the person you wish to commend.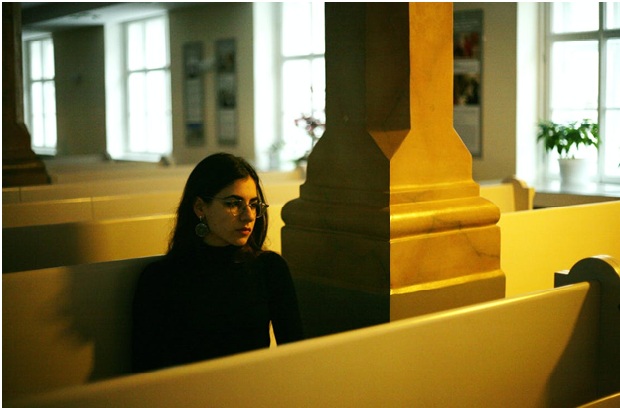 Just as you would with your own father, let the history of the relationship dictate the significance of the Father's Day gift. It makes no sense just to give something because that's what you're supposed to do. As it has been said time and time again, it's the thought that counts - but there's not much if anything to be counted if no thought went into it!
Reflect on your history with the church and with this member of the church. Perhaps there was some way in which you even helped him as he helped you. Has this spiritual father served as a beacon of hope and absolution in your personal life? If so, consider a white set of robes to represent the hope of divine absolution and charity. Perhaps he has inspired you to the value of personal sacrifice, and looking past temptation to the reward of righteous confirmation. Red is the color of passion, and vindication, but as the color of blood it is also the color of sacrifice and retribution. Perhaps a set of robes in gold and red would make a fitting gift.
Make It a Personal Gift
Finally, the last bit of advice, or guidance, as it were, that we can offer you when it comes to providing a fitting Father's Day gift for the spiritual father in your life is to make it a personal gift, taking into account the individual preferences of the person to whom you're going to give it.
Take a step back and look at the bigger picture. Consider what the person behind the robes is like. What does he hold dear? What inspires or influences him? It might sound silly and superficial, but think about whether or not he has a favorite color. Maybe instead of a favorite color, there is some religious symbolism with which he closely identifies.
There is enough diversity among our African-American clergy robes, not only in color but in style and ornamentation, to make it more than possible to customize the gift to suit the interests or inclinations of the person that will ultimately receive them.
If all you're going by is the fact that you want to give a nice, thoughtful, heartfelt gift to a person that has been a positive influence in your life, it doesn't need to go deeper than that. Just figure out what he likes or the image that he likes to promote when he is presiding over a service, and build your gift around that insight. We have much more than clergy robes in stock - including but not limited to clergy shirts, surplices, cassocks and so many accessories - even if all you want to give is a cross and cord to signify the positive influence that this spiritual father has had, there's no reason that wouldn't make an excellent gift!
Never Let Quality Take a Backseat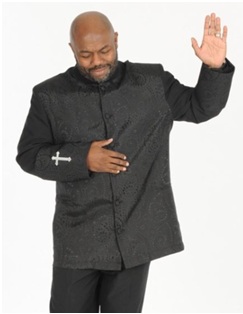 One of the great things about shopping with a symbolic Father's Day gift with us is that we never let quality take a backseat, in anything we do. Whether you're looking for a full set of brand new, beautiful clergy robes for the spiritual leader in your life or you just want to give a meaningful accessory, we have it all - and quality is at the forefront of what we do - at the heart of it.
Many of our robes are made with elegant brocade patterns or accented with lace, as is the case with some of the surplices we sell. We also make it a point to provide clergy robes and other clerical garments and vestments in extended sizes because we know that good customer service often entails variety.
This quality is even evident in our collection of ladies' clergy robes and preaching dresses, so when the time comes for you to give a gift to that special lady, you'll find high quality represented in that corner of our catalog as well. Many of our dresses are even made from Jacquard fabric that is indicative of top-tier processes and quality.
Wide Diversity of Appeal in African-American Clergy Robes
Finally, there's one more thing we can offer you through our collection of highest-quality African-American clergy robes, and that is no shortage of style. Simply put, there is something for any taste to appreciate in our catalog, from the simplest tastes to the most elaborate and refined.
For those of you looking to give the gift of a plain black cassock and cincture, we have what you need, along with plenty of simple, unornamented black robes and accessories. If you want to project the image of austerity, our collection makes it remarkably easy to do so.
But as different folks follow strokes, our collection does not follow a similarly undifferentiated approach to fashion. We offer many amazingly beautiful clerical robes and accessories, many of them elaborately decorated with lace or brocade patterns. In our collections, you will find regal examples of gold and silver robes, among many other highlights.
Come Visit Us!
If you're looking for that perfect Father's Day gift for the spiritual leader in your life, then it might behoove you to consider paying us a visit at our showroom before the holiday arrives. Luckily, you still have a few weeks left, and sometimes the best way to get an impression for the right gift is actually to interact with it.
Come into our showroom to pay us a visit and you can investigate our catalog firsthand. Conveniently located in Hamilton, New Jersey, we're a stone's throw from many customers in the Northeast, and we love seeing our valued customers. Call us at 877-453-3535 to set up a time to come and visit us or subscribe to our newsletter by entering your email address in the field at the top of this page - maybe we can help you find the perfect gift!